Veel voorkomende klachten
Schimmel / kalk nagels
Voor het verfraaien van nagels die door mycose (schimmel) of trauma zijn aangetast gebruiken we
LCN WILD-PEDIQUE silver PLUS
. Deze gel heeft een kiemdodende werking op schimmels en gisten. De nagel kan desgewenst afgewerkt worden met gellak.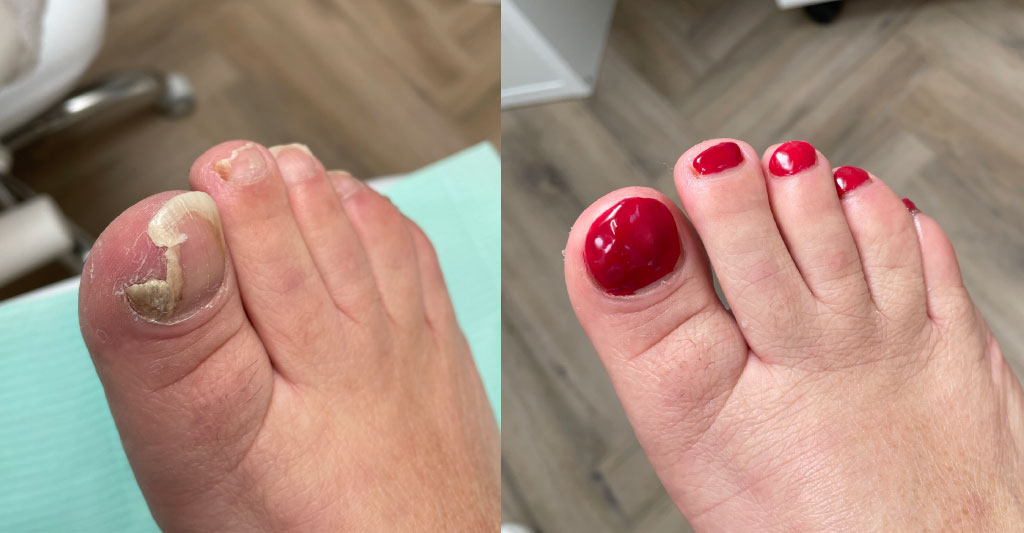 Ingroeiende nagels
De oplossing bij ingegroeide nagels is een nagelbeugel van
PODOFIX
of
PODOSTRIPE
. Een nagelbeugel zorgt ervoor dat de nagel weer recht wordt getrokken en de uiteinden van de nagel niet meer in de huid kunnen groeien.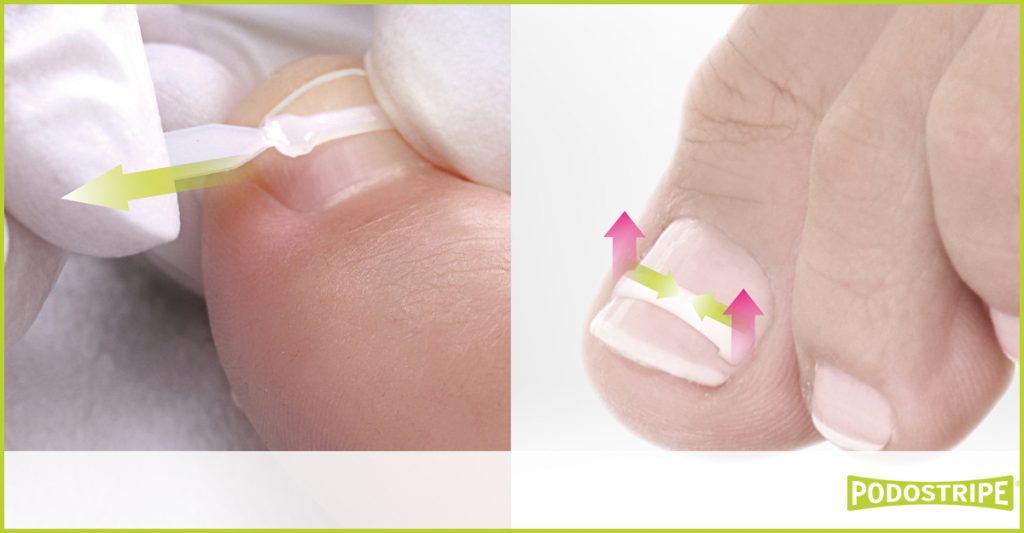 Likdoorn tussen de tenen
Voor steeds terugkerende likdoorns maken we gebruik van een
Orthese
, dit is een door de pedicure opmaat gemaakte silicone hulpstukje, die tussen of om de tenen wordt gedragen. Ook voor tenen die over of onder een andere teen staan kunnen door een Orthese in een goede positie worden gebracht.
Zwemmers eczeem (Dermamycose)
Zwemmerseczeem is een hardnekkige (besmettelijke) voetschimmel die de kop weer vaak opsteekt bij een verminderde weerstand. Tegen deze vervelde aandoening heeft Actief pedicurepraktijk verschillende zalf en crèmes.